Cast of Characters:
Destination: Berlin
"Junior Sergeant Dimitri Nagory "
Jacob Young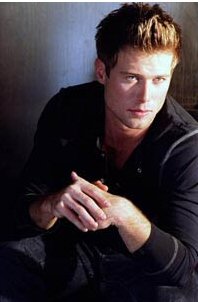 As the novel starts out, Dimitri appears thrown into a situation he isnít expecting. Smart, and athletic himself, he makes the unusual choice to help Sharon on her journey to Berlin.
If I could cast the movie, I think actor Jacob Young would be a wonderful selection for Dimitri. He has the chiseled looks I envision for the character. I feel he could bring Dimitriís inner conflict to the screen in quiet, non-verbal gestures.