Cast of Characters:
Destination: Berlin
"Sergeant Mary Bates"
Shannen Doherty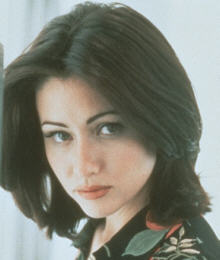 Mary is Sharon's loyal friend who believes Sharon did not take the top secret documents that are missing. Mary is sharp, yet practical, and finds herself a willing participant in helping to clear Sharon's name.
If I could cast the movie, I'd choose actress Shannen Doherty. Not only is Shannen a dynamic actress, she embodies Mary's look and could capture a lot of subtleties the character requires.