All About...
Borealis II Anthology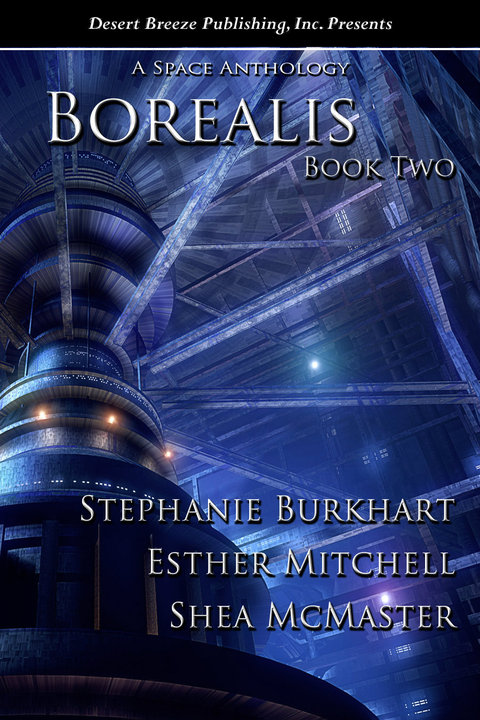 Shadows and Light by Stephanie Burkhart
Although used as a controlled -- and controlling -- substance in the Borealis prisons, Uudon is a powerfully addictive drug. Abuse runts rampant, and the violence that has been directly linked to Uudon use is staggering. Nowhere is this more true than on Borealis, where the poor and forgotten will do nearly anything for this drug that will take away the sharp edge of their pain and supposedly make life a little easier to live... until they need their next fix. If they can't get it, their hazed world turns into hell... and depending on their degree of addition -- death may follow.
Over the years, the Rebellion has successfully infiltrated every level of the TPP and has slowly been chipping away at their power from their very foundations. Elijah Kess has been aboard Borealis for nearly half a cycle, working as a lieutenant on the Enforcer squad, and gathering information. B So, when he starts suspecting someone is poking around about the Uudon trade on the ship, he has no idea that person has been sent by the Rebellion and his own family. Elijah and Persephone are both strong willed people, and both think they know the best way to handle things... as they trip over each other at every turn, they have to decide to either work together -- or shoot each other -- whichever comes first.