Cast of Characters:
Twilight Over Moldavia
"Princess Caroline Aurora Moldoveanu"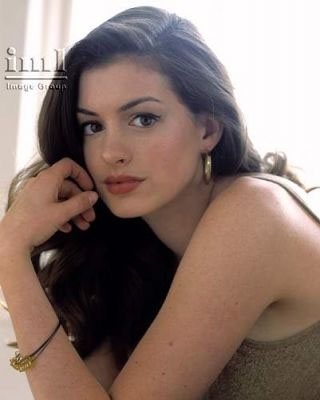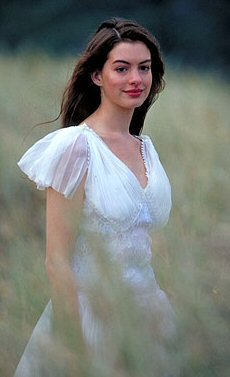 Caroline is the only child and heir to King Mikos and Queen Aurora Moldoveanu of Carpathia. Caroline's older sister, Edwina, died in a riding accident when she was eight. Caroline was very bratty when she was younger but has matured into a smart, beautiful, athletic young woman.
Caroline wants to fall in love with her fiancé, Prince Stefan, and hopes that he can forgive her childish ways when she last saw him.
Anne Hathaway, best known for her role as "Mia" in "The Princess Diaries", is my choice for Caroline. She captures the very essence of Caroline. Caroline is sweet, yet beautiful, smart, flirtious and does not back down from a challenge. Anne's eyes capture all those qualities and more.