Cast of Characters:
All That Remains/...Are Your Dirty Little Secrets
" Luis Rivera "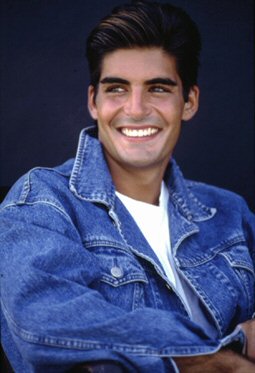 Luis is Kristina's older brother. Luis joined the army when he was eighteen, leaving his sixteen-year-old sister to deal with their alcoholic father alone. That guilt haunts him to this day. Since then, he's gotten out and become a firefighter. Luis has always been driven by this guilt to do the noble thing, and it was his motivation to become a firefighter. Luis wants what is best for his sister but is very leery of the rich, handsome Darrin Banning sweeping her off her feet. He thinks Darrin is too good to be true and will throw his sister aside when he's done with her.
Galen Gehring, best known for his role as "Luis" on the daytime drama, "Passions" perfectly captures the intensity for "Luis Rivera." His handsome good looks and his incredible eyes draw you in. His ability to show passion in one's belief, yet tender emotions such as love and concern make him the perfect choice for Kristina's protective brother.