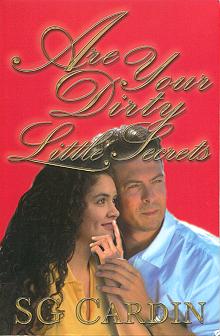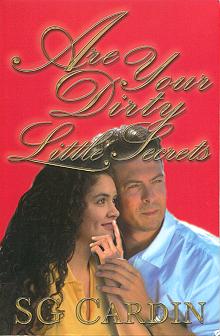 Teaser for Are Your Dirty Little Secrets
"Are Your Dirty Little Secrets" is the exciting sequel to "All That Remains" modern-day romance. Picking up where "All That Remains" leaves off, you meet Darrin & Kristina Banning, a young married couple in love, and delighting in that love. Darrin is handsome and edgy, moody and sexy and everything Kristina finds attractive in a man. Kristina is a gorgeous, exotic, Hispanic beauty who Darrin adores. However, Kristina has a secret, she gave up a daughter 10 years ago. It's a secret Darrin knows about but it's a secret that will destroy the world of Darrin's sister, Reece.
Reece Banning has just about everything. She's young, single, owns a radio station and is mega rich but she wants what Darrin has - a family. And she's finally found "Mr. Right" - only he adopted Kristina's secret daughter all those years ago. Reece is afraid if her new lover, Anton, finds out Kristina is his daughter's mother, she'll lose him. And that's when the lies and secrets begin to haunt Darrin's entire family.
Like "All That Remains", "Are Your Dirty Little Secrets" has just the right mix of action, adventure and romance. Thrown in the mix are a heap of secrets of lies that complicate our character's lives. The novel doesn't read like your "typical" romance with snappy dialogue and love scenes that are so involved you can imagine them unfolding before your very eyes. "Are Your Dirty Little Secrets" thrills and entertains, leaving the reader turning the page to find out what happens. You can't put it down!
Back to: