BLURB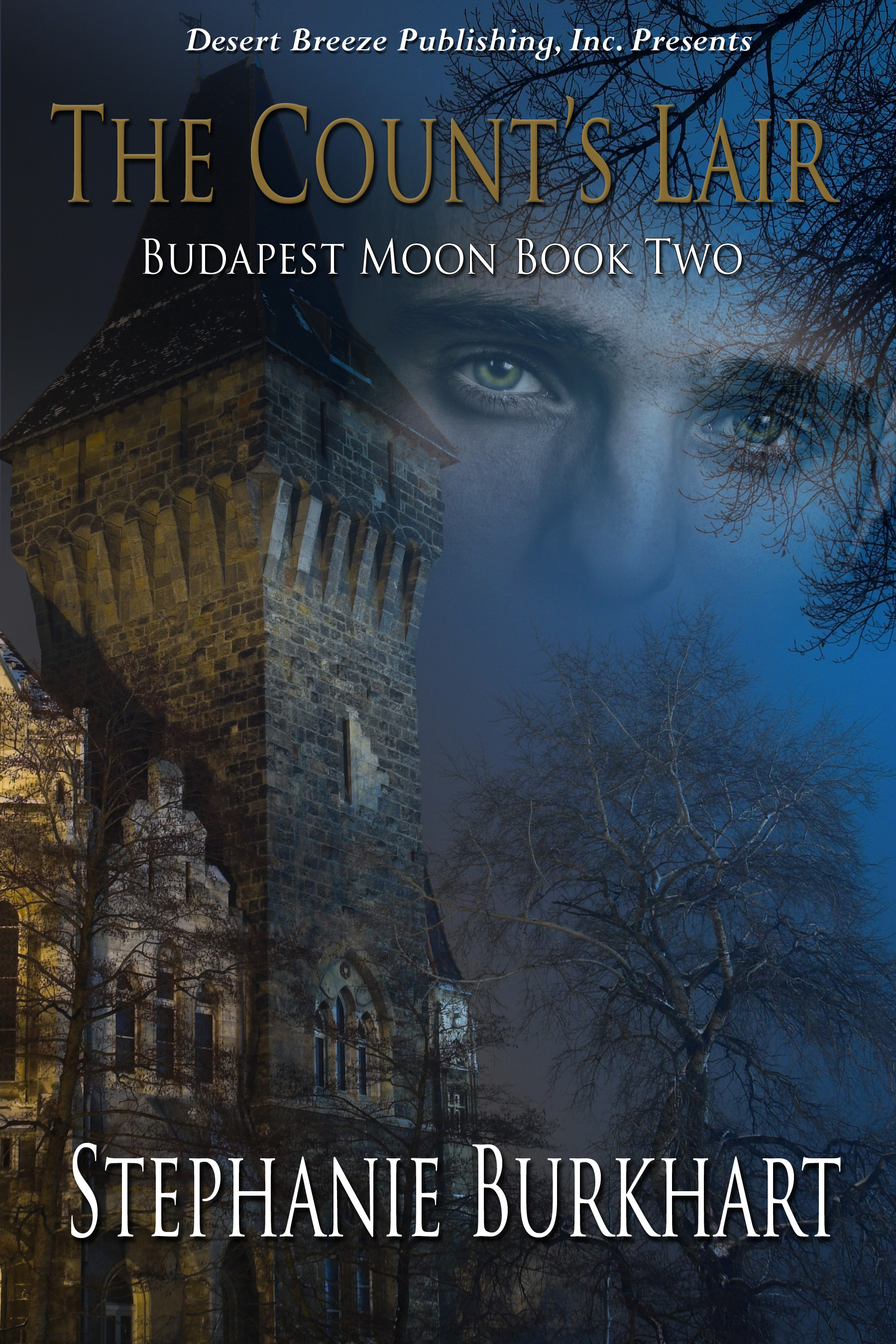 Count Anton Varga is haunted by the curse of the moon. It tugs on his emotions, ravishing his soul. Anton abhors the beast he must learn to tame if he is to find peace.
Lady Amelia Andrássy is an accomplished pianist, but her life in Budapest had been filled with heartache. When Amelia faints in the Duma's bookstore, it's Anton's strong arms that cradle her fall. His unusual indigo eyes spark with hers, replacing their individual loneliness with the promise of feral passion.
After a two month separation, Anton is ready to walk into Amelia's life again, but is Amelia ready to fan the spark they shared into a flame?
***************************
Excerpt from "The Count's Lair"
Amelia went inside. The room was cast in obsidian shadows by a single candle that was burning on her dressing room table. The air was laced in mulberries. She grew warm. Her heart beat faster. Her defenses cracked. "Anton?" she whispered.
He stepped out of the darkness behind her, placing his hands on her upper arms, pressing his chest against her back. His lips brushed against her ear, sending a shock wave through her. "You look wonderful tonight, Amelia."
She dared to close her eyes and enjoy his embrace. "Anton."
"Yes, it's me."
Warm feelings of longing stirred, only to be quickly doused with the sting of anger at his sudden departure. She stepped out of their embrace and spun around to glare at him. "How dare you."
He backed away, confusion pooling in those murky eyes of his. "I thought—"
"You thought what?"
"You wanted to see me."
"It's been two months since I last saw you and you didn't even try to seek me out. I had no idea if you were dead, alive, or just too busy with your life to think of me."
His expression softened. "I'm sorry. I had hoped to avoid the look in your cool eyes just now."
She let out a quick breath, exasperated. "You're infuriating."
"So I've been told."
She crossed her arms, struggling to keep her crumbling battlements up. He had a lot to explain. The candlelight cast dark almost satyr-like shadows over his chiseled face. If his explanation made sense, she'd will her heart to believe him. "So, Anton, how do you explain your absence? I thought I'd found a friend."
He drew in a deep breath, pausing. His eyes grew translucent. "I am sorry. I had a lot to think about. I thought you would understand. I wanted to give you time to mourn your husband properly."
"I see."
"I also wanted to clear my head."