Cast of Characters:
The Wolf's Torment
"Prince Mihai Sigmaringen"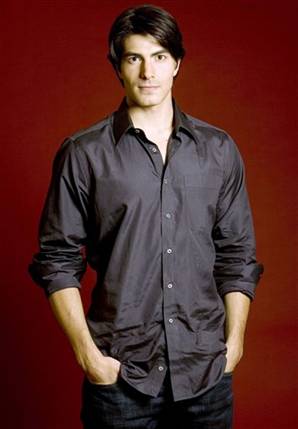 Mihai is the Crown Prince of Moldavia and his father expects him to put duty first before what Mihai wants. With that in mind, King Stelian calls Mihai back from London, and his studies, to assume the mantle of the crown prince and to marry a woman he doesn't know. Mihai is torn between duty to his country and his personal desires as he struggles to find a balance between them.
My first choice for Mihai is Brandon Routh, best known for his role in "Superman Returns." He's got the classic dark handsome look I'm looking for in Mihai.
My second choice for Mihai is a young Jon Hensley who plays "Holden Snyder" on the daytime drama, As The World Turns. When Jon first appeared on the show, he was passionate, hot, and sexy. He turned many a woman's eye as the smoldering Holden. Hensley's a dynamic actor who could easily fluctuate between the complicated emotions needed to play a young Mihai who is clearly torn between duty and love.