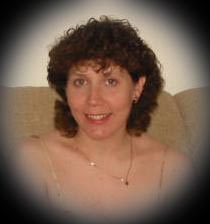 About the Site:
Welcome! This website is a creative site about author SG Cardin, (yes, that's me!). For those of you who enjoy my writing, I have three full length novels "Destination: Berlin" , "All That Remains" and "Are Your Dirty Little Secrets"which have been published by IUniverse.com.
Not only that, I am accomplished fan fiction writer, having written fan fiction for daytime drama "One Life To Live." The "OLTL Satire" is a humourous behind the scenes look of what goes on behind a soap opera. The Satire has been recoginzed as one of the best written daytime drama's fan fiction.
On this site you'll find a little sampling of my various writings. There's comprehensive "behind the scenes" menus of "Destination: Berlin" , All That Remains", "Are Your Dirty Little Secrets"there's a selection of poems, and there's also a section dedicated to my fan fiction writing featuring the "OLTL Satire." There's also fun stuff to do including polls, a guestbook, and an interactive messageboard hosted by EZBoard.

BOOK TEASERS
Destination: Berlin
OLTL Satire
Fan Fiction from the Soap Opera, "One Life To Live"
Destination: Berlin Photo Gallery
Website Messageboard
Feel free to drop a line about WHATEVER on the messageboard.
Favorite Links
These are a few of my favorite places I like to visit on the web. I highly recommend them.
Website Chatroom
To set up a chat, just drop a line on the messageboard and I'll let you know if I can be there or not. Feel free chat w/o me.
How To Order SG's Books:
To order "Destination: Berlin", or "All That Remains" just click on the respective comprehensive menu "All About:" and in the table contents there will be a section for ordering the book direct from the Author! If you order the book and enjoy it, drop me a line!
Sign my Guestbook and let me know what you think!
Email SG Cardin at: BotrinaRocks@hotmail.com or Botrina_Buchanan@yahoo.com